Traditionally, access to renowned Ocracoke Island in North Carolina's Outer Banks has been available only by private boat, plane or vehicle ferry. As of May 20, 2019, however, a new option became available to travelers looking to experience its hospitality and southern charm – the NCDOT Ocracoke Express Passenger Ferry. With room for 149 passengers, pets, bicycles and beach chairs, the 70-minute trip delivers visitors to Ocracoke's Silver Lake Harbor, where bike and golf cart rentals are available, as well as a free shuttle service.
The passenger ferry is being run in conjunction with multiple vehicle ferries, which must travel a longer route and require passengers to wait in line for many hours before boarding. The Ocracoke Express provides a much-needed alternative to the vehicle ferries, and within its first month of operation, has served more than 10,000 riders!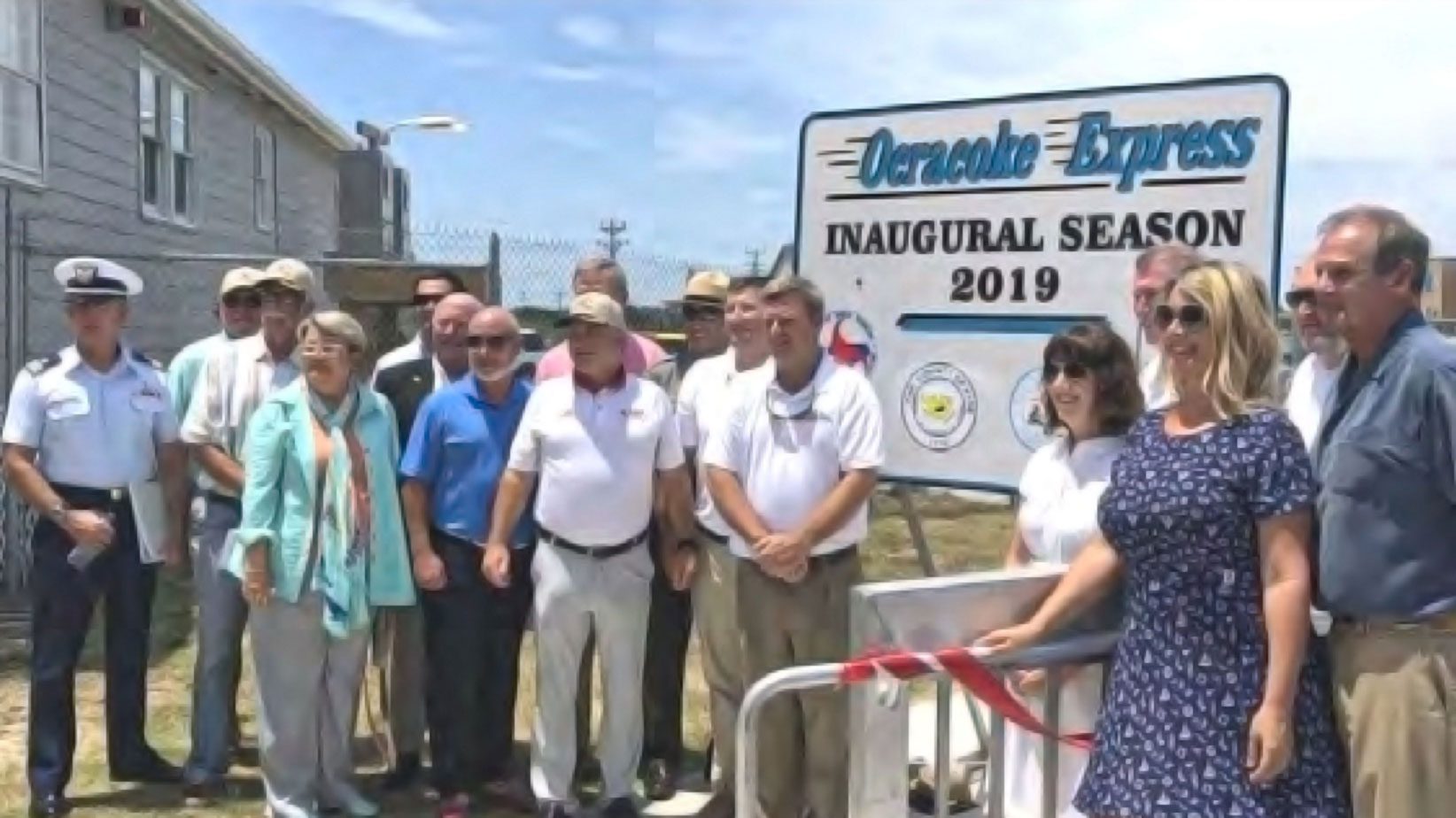 RK&K employees were integral to the success of the Passenger Ferry Project which, like the tide, had its share of ups and downs. Ed Timoney, PE, PMP is serving as the Project Manager, managing all aspects of the complex $9 million project that included construction of a new ferry, improvements to the existing terminals and supporting facilities, and construction of new docks at both Hatteras and Ocracoke.
As the Contract Administrator, Shayna Yeager, MPH has been responsible for extensive data tracking, providing Division-wide reports to NCDOT's Deputy Secretary, recruiting crew members and developing a Vessel Orientation Handbook. She also assisted with construction inspection and materials testing, along with Joe Hooper, who was the onsite Owner's Representative for construction activities at both Hatteras and Ocracoke.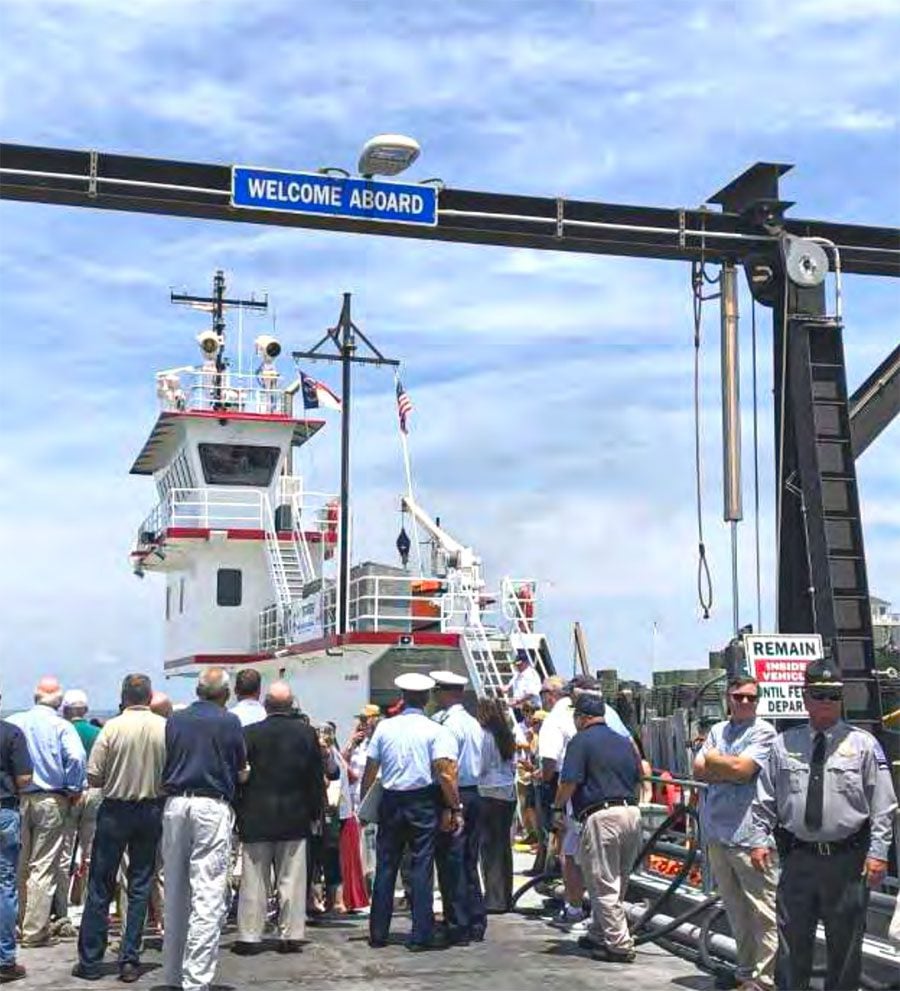 Ed and Shayna have helped steer the program to success, overcoming obstacles beyond their control. Due to a delay in the new ferry's construction, the Ferry Division team, under Ed's leadership, was charged with finding a replacement vessel and negotiating a lease, testing a route, coordinating with the U.S. Coast Guard to install channel markers, developing an online reservation and ticketing system, training employees, adjusting shoreside facilities and launching a new transportation service – all within 45 days.
To everyone's great delight, the team was successful, and the inaugural season of the Ocracoke Express was celebrated on June 28, 2019, along with the christening of the Ferry Program's newest Motor Vehicle Ferry, the M/V Rodanthe. Both Ed and Shayna were applauded for their tireless efforts, and we couldn't be prouder that they're on #TeamRKK!
You might also be interested in:
Ready to work with us? Let's get started.