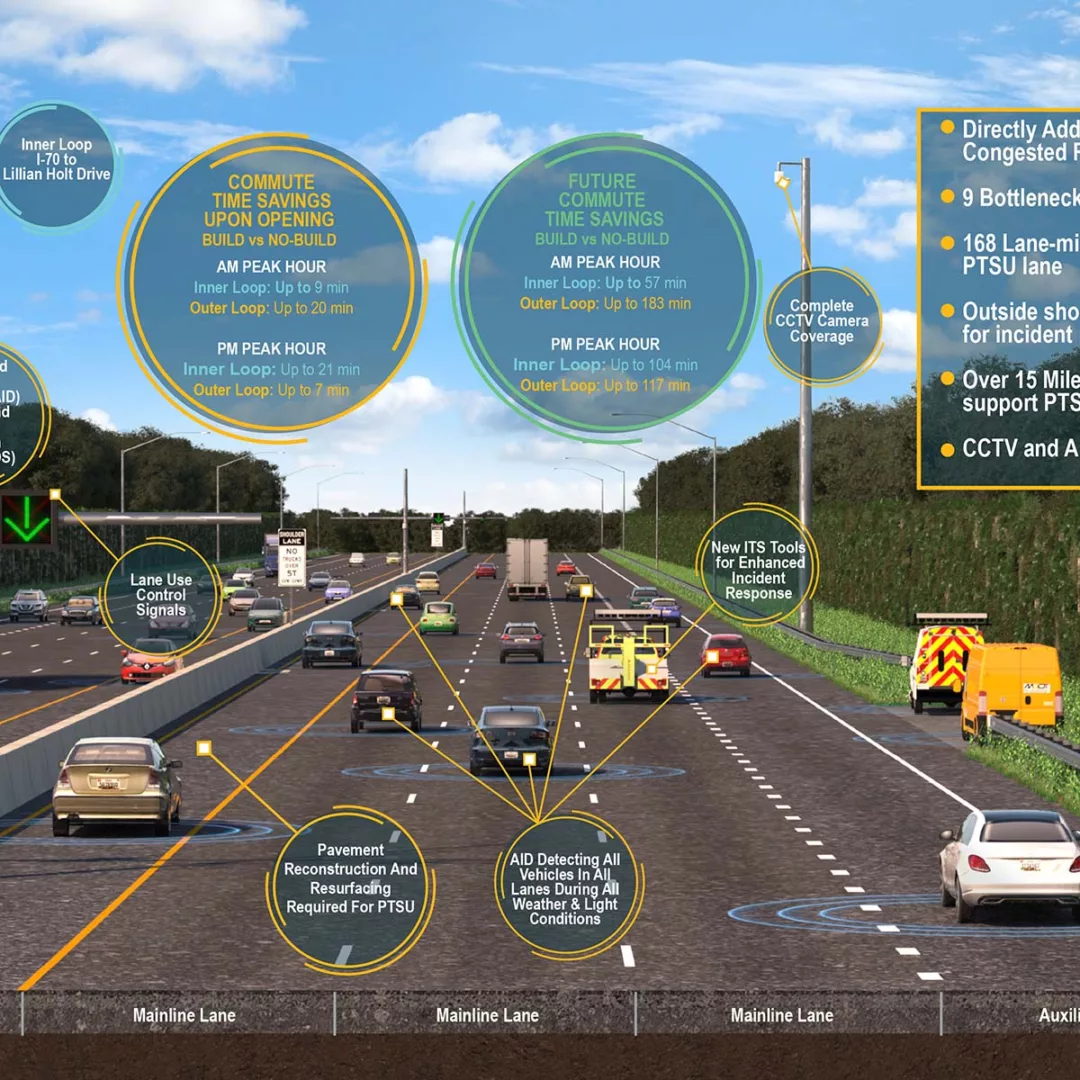 Graphic Design
RK&K's experienced graphics artists and 3D specialists can provide cost-effective solutions for your visualization needs, whether it's an early-stage conceptual rendering or a design phase, to-scale fully-animated simulation. The team utilizes a range of software, including Adobe Creative Cloud (e.g., Photoshop, InDesign, Illustrator), AutoCAD, MicroStation, and 3D Studio MAX.
The team's experience includes:
Artistic Static Renderings / Photo Simulations – Vector and/or raster design overlaid on a photograph of the existing site.
3D Static Renderings / Animations – 3D computer simulation overlaid on a photograph of the existing site or a static view from a virtual environment.
3D Video Animations / Simulations – 3D computer simulated video of proposed design in a virtual site model.
Years of Responsive People & Creative Solutions
Have a question? Ready to start a project?
Areas of Creative Expertise
You might also be interested in:
Ready to work with us? Let's get started.