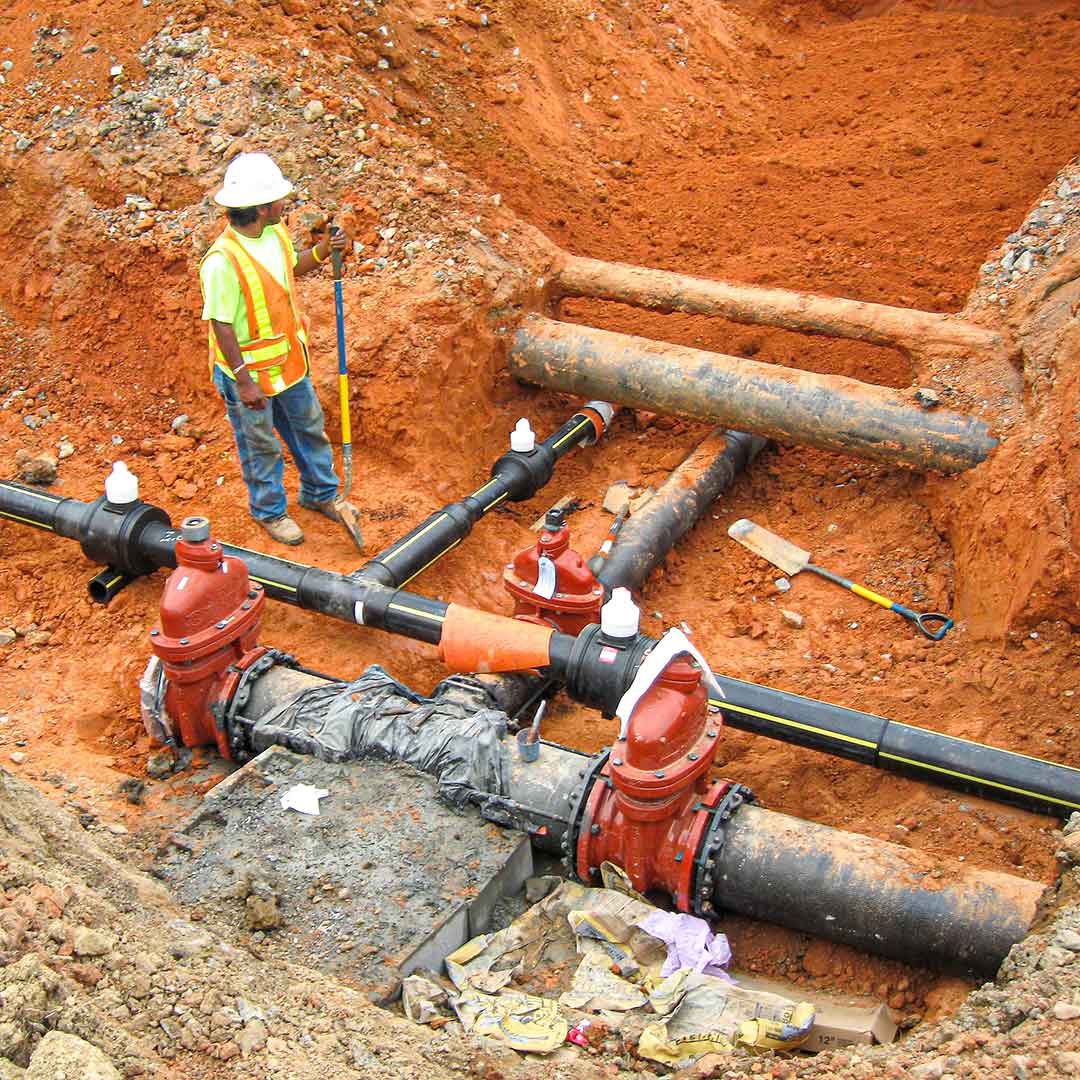 Corrosion Protection
RK&K maintains an experienced team of corrosion and cathodic protection engineers and technicians providing services for all phases of planning and design efforts through construction phase services. Our staff includes registered Professional Engineers; NACE certified corrosion and cathodic protection specialists; and NACE certified cathodic protection technologists, technicians, and testers. This allows RK&K to provide our clients expert advice and a full range of services to select the best protection technology. We are an active corporate member of NACE.
Active participation in the industry and industry associations allows RK&K to stay current with changing procedures, technology, and equipment, including site monitoring, required site checks, inspections, surveys, engineering design, installation, repair and reporting.
Our team implements a full range of corrosion engineering and cathodic protection services:
Services include planning, design, installation, and troubleshooting of cathodic protection (CP) systems for natural gas, water and sewer utilities, and petroleum systems and facilities
Projects include long transmission mains, complete municipal water and gas distribution systems, regulation and metering facilities, petroleum facilities, and sewage lift station facilities
Specialized Services
Feasibility studies and CP system design reviews; troubleshooting and analyses of existing CP system performance and/or compliance
Ground bed analysis and design for impressed current and galvanic anode facilities; soils analysis for CP systems
Impressed current CP system design; galvanic anode CP system design; stray current evaluation and analysis
Corrosion control, CP design and potential surveys
Years of Responsive People & Creative Solutions
Have a question? Ready to start a project?
Areas of Utilities / Energy Expertise
You might also be interested in:
Ready to work with us? Let's get started.