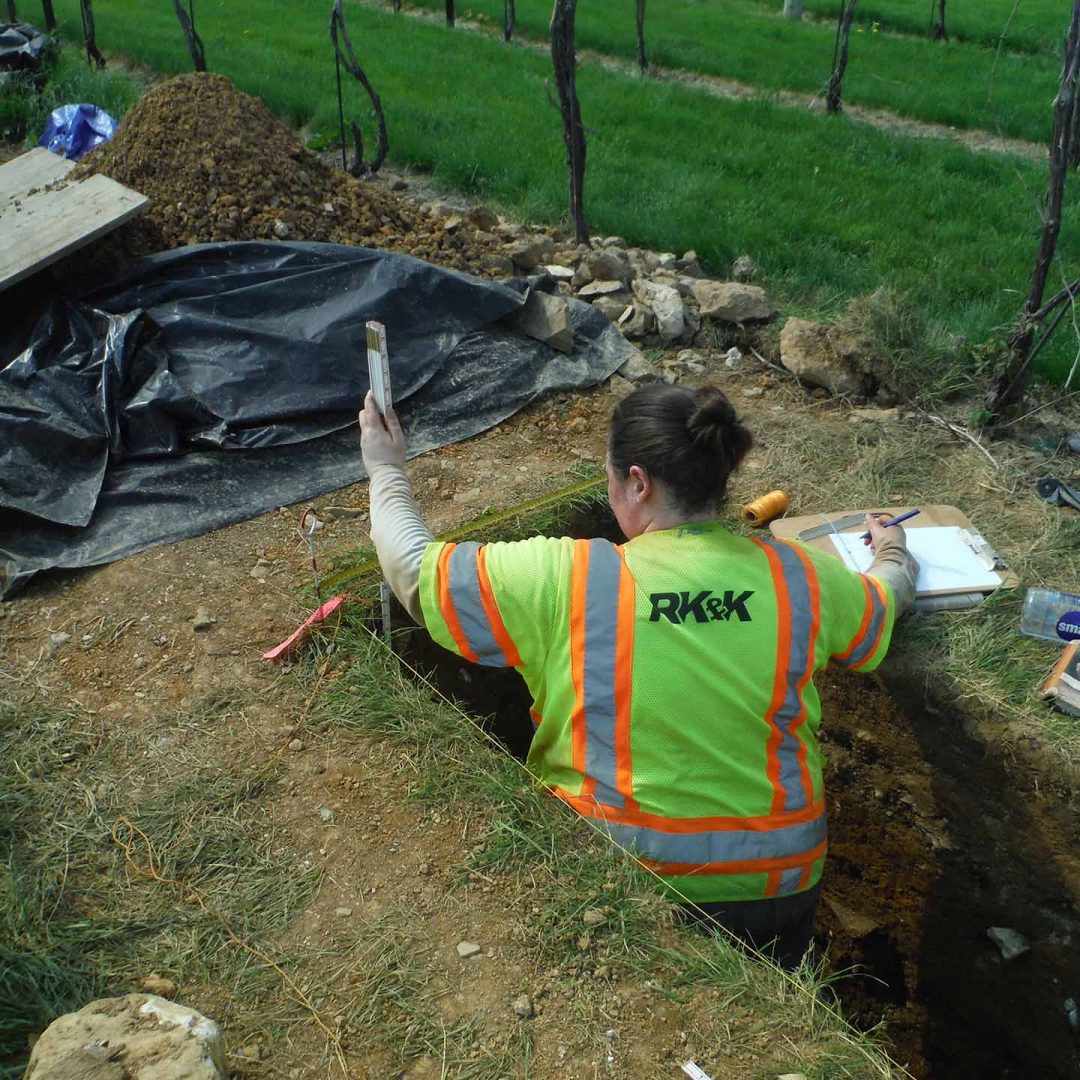 Cultural Resources
RK&K's in-house team of experienced archaeologists and architectural historians meet the Secretary of Interior's Professional Qualifications Standards. The team possesses decades of experience with Cultural Resources regulations and procedures at the federal, state and local levels. Our talented team becomes your team.
Our areas of expertise include:
Phase I, II & III, archaeological investigation and curation
Architectural identification & evaluation studies
Archaeological monitoring
Section 106, 110 and 4(f) analyses and documents
Consulting party coordination
HABS/HAER/HALS documentation
Years of Responsive People & Creative Solutions
Have a question? Ready to start a project?
Areas of Environmental Expertise
You might also be interested in:
Ready to work with us? Let's get started.