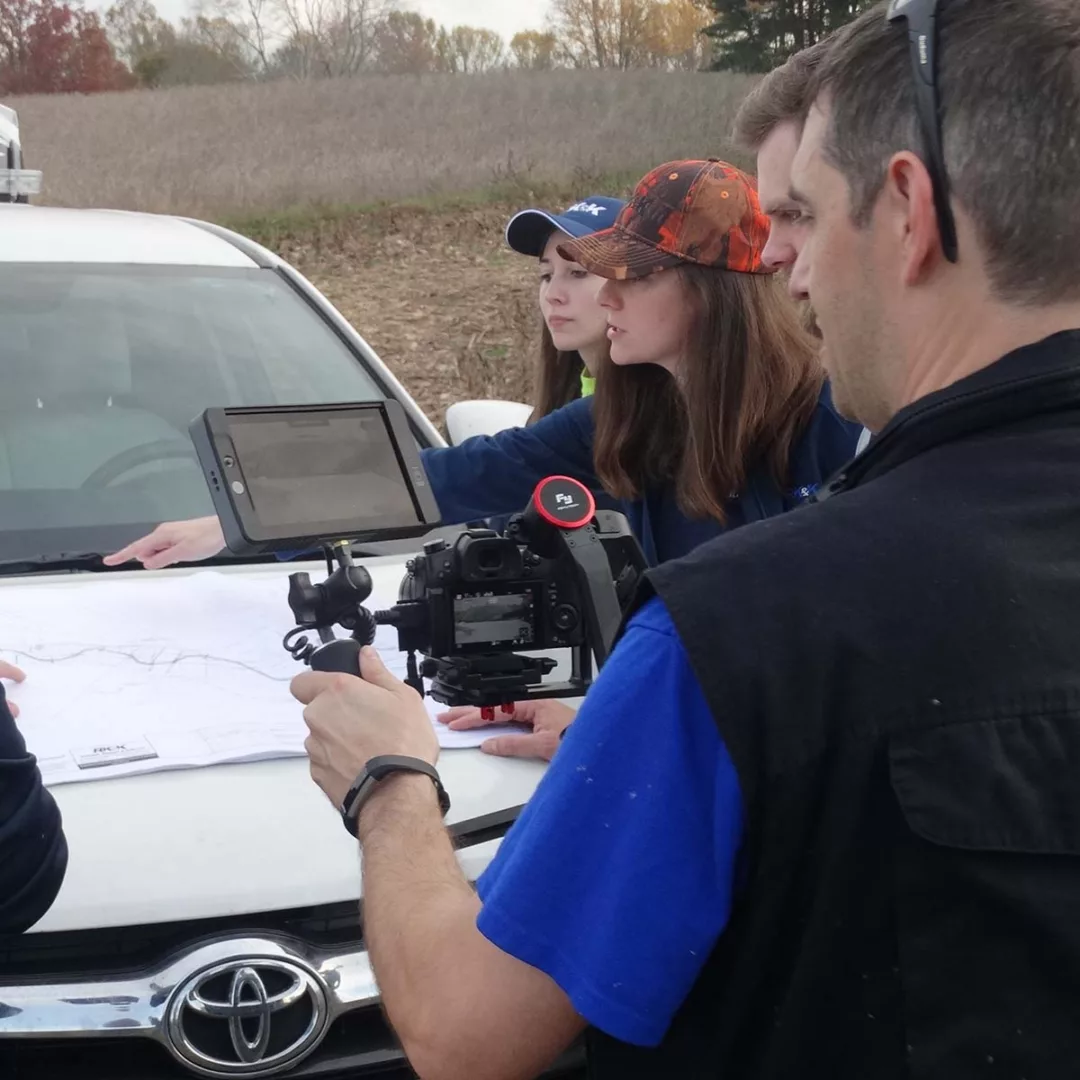 Video Production
The RK&K Creative Media team can deliver scalable audio and video services across a wide range of event types and production requirements, from simple virtual meetings to complex hybrid events.
While working closely with the client, RK&K's team delivers all three phases of production—pre, filming, and post. Video production capabilities also includes animation of type, elements, and characters, in addition to music selection and content adaption for different viewports across digital platforms.
RK&K's audio production capabilities include voiceover and narration recording, both on-location and in the team's sound reinforced studio, as well as live event production where a PA system is needed. A multitrack digital soundboard and self-powered speaker setup amplifies audio from microphones, music, videos, and virtual event platforms in small and medium sized indoor and outdoor venues.
For virtual, in-person, or hybrid events, RK&K offers scalable video and audio production capabilities and integration with more robust technologies.
Years of Responsive People & Creative Solutions
Have a question? Ready to start a project?
Areas of Creative Expertise
You might also be interested in:
Ready to work with us? Let's get started.