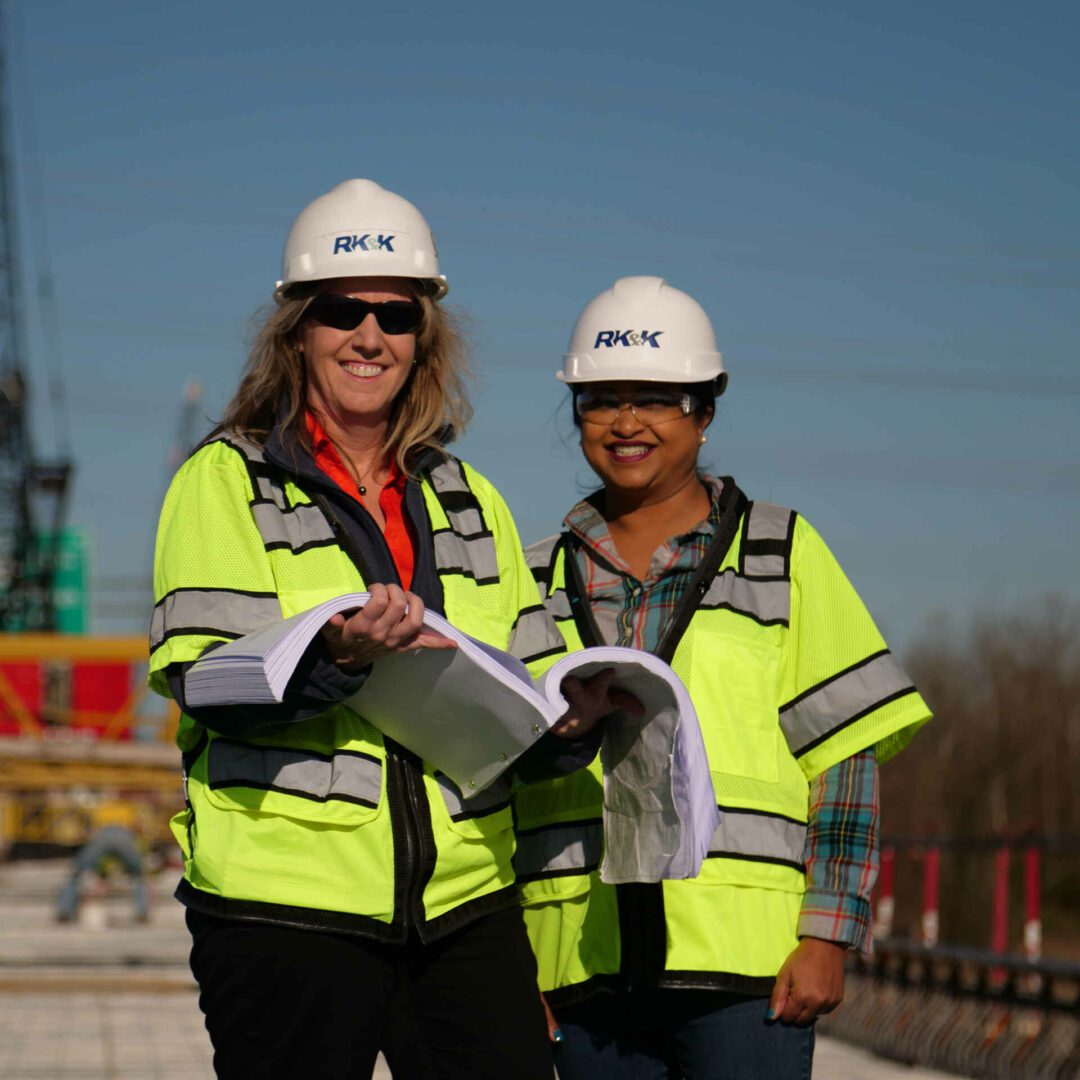 Part of your team.
Approximately one-third of RK&K's operation is devoted to Construction Management and Inspection services for capital improvement projects including: utilities, wastewater treatment plants, roadway widenings, interchanges, parks, parking lots, pavement rehabilitation, bridges, structures, retaining walls and other infrastructure facilities.
In the pre-design phase, RK&K supports permitting, agency approvals, budgeting, macro-scheduling, document control system development and A/E selection. Once in design, we refine the Project Management Plan, provide schedule details, begin cost estimating and use our contractor background to provide constructability of the plans and develop special provisions from the contractor's perspective.
During procurement, we analyze contractor submissions to verify responsiveness and make an award recommendation. During construction, our on-site CM Team manages the contract and interacts with the owner's staff, the contractor, A/E and other stakeholders. In post-construction, our team verifies O&M manuals are prepared accurately and all warranty paperwork submitted. For buildings, our move management experts ensure a smooth transition.
From pre-design to post-construction, RK&K's CM Team is part of the client's team, advising and adding tremendous value to the entire project life-cycle. Whether small building additions or multi-billion-dollar interstate highway programs, RK&K delivers on our client's expectations.
Years of Responsive People & Creative Solutions
Have a question? Ready to start a project?
Areas of Construction Management Expertise
You might also be interested in:
Ready to work with us? Let's get started.