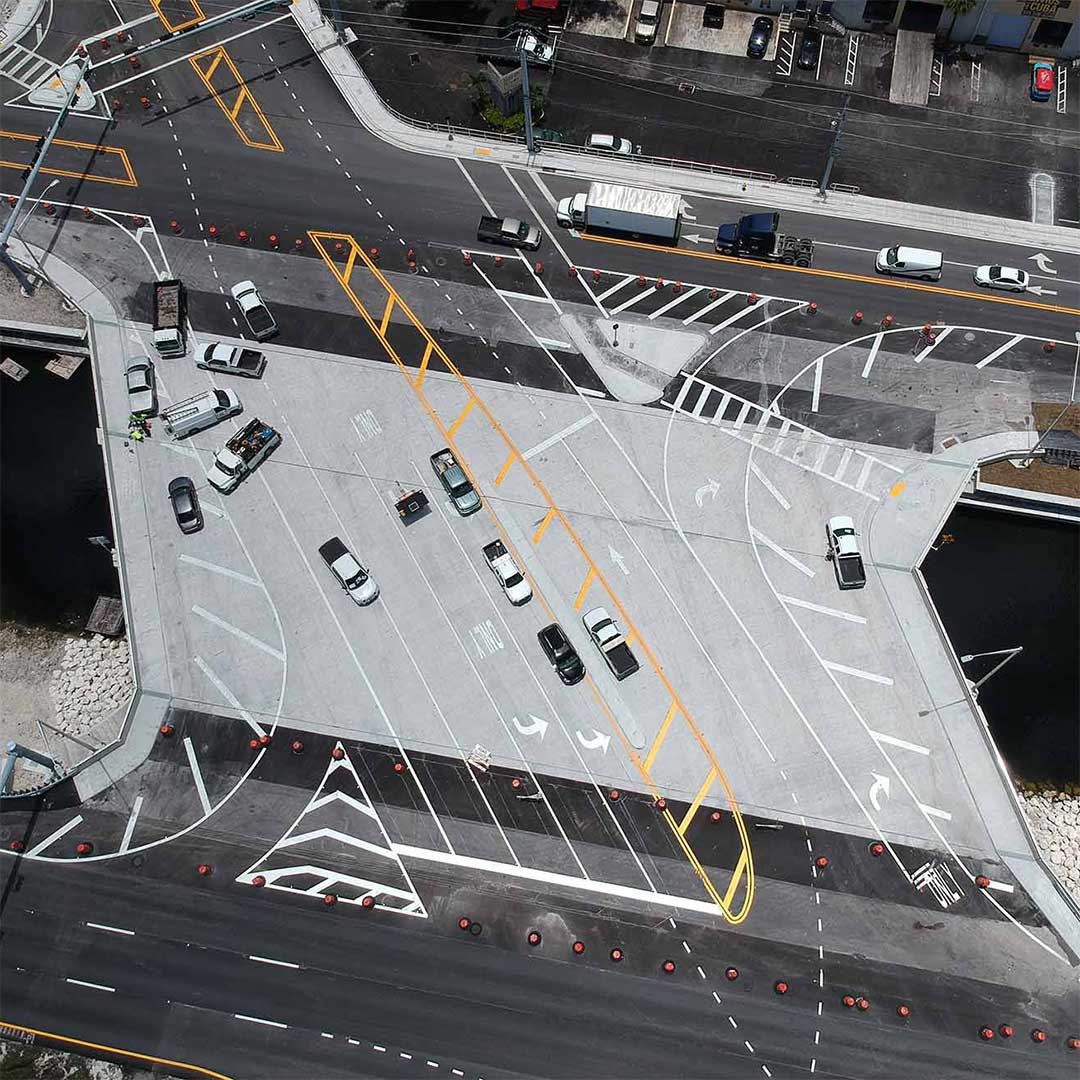 Traffic
Based on decades of experience, our Traffic Engineering Team enjoys working closely with our clients to solve a wide spectrum of multi-modal traffic engineering needs.
Our team of nearly 100 Traffic Engineers and Designers has expertise that spans from initial planning, travel forecasting and alternatives analyses to the development of final design plans for numerous forms of traffic control and ITS devices. Our Traffic Team's work ranges from small streetscape and intersection projects to the planning and design of major corridor and interchange projects.
Our clients rely on RK&K's Traffic Team to provide a wide spectrum of traffic engineering services, including:
Transportation Systems Management and Operations (TSMO)
Planning & Feasibility Studies
Travel Forecasting
Travel Demand Modeling & Toll Forecasting
Traffic Calming
Safety studies
Capacity Analyses & Traffic Simulation
Multi-modal Traffic Impact Studies
Signal design
Signing and Pavement Marking Design
Intelligent Transportation Systems (ITS) Planning / Design
Traffic control device design
Lighting Design
Work zone traffic control plans design / review
Signal systems planning & design
Transportation Impact Studies
Transportation Management Plans
Maintenance of Traffic Alternatives Analyses
Traffic Data Collection
Years of Responsive People & Creative Solutions
Have a question? Ready to start a project?
Areas of Transportation Expertise
You might also be interested in:
Ready to work with us? Let's get started.