Clifton Park in the City of Baltimore, a project where RK&K's site development team served as civil engineer, was named Public Park of the Year by Racquet Sports Industry.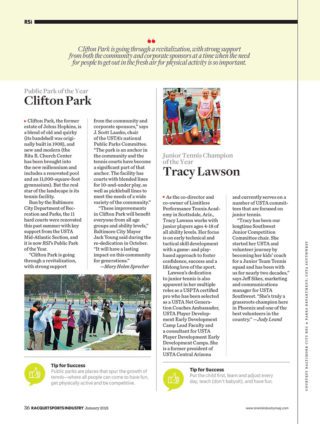 RK&K's work for this project included developing site plans, grading, drainage, and sediment control plans. Clifton Park, with 11 tennis courts with lighting, is heralded as a shining centerpiece for members of the East Baltimore community.
"The park is an anchor in the community and the tennis courts have become a significant part of that anchor. The facility has courts with blended lines for 10-and-under play, as well as pickleball lines to meet the needs of a wide variety of the community," states J. Scott Laasko, chair of the USTA's national Public Parks Committee, in the article.
The full article can be read here (on page 38).
Ready to work with us? Let's get started.