Recently Jen Trimble, Manager, Geotechnical Engineering in the York Office, represented the firm as it was honored with the Diversity and Inclusion Award at the TQI Awards banquet held by the Association of Pennsylvania Constructors (APC).
APC is a trade association consisting of more than 400 members that include contractors, consulting engineers, material suppliers, manufacturers, and others with an interest in Pennsylvania's road and bridge construction industry. The association has been serving the industry for more than 80 years and represents the majority of active highway contractors in the state.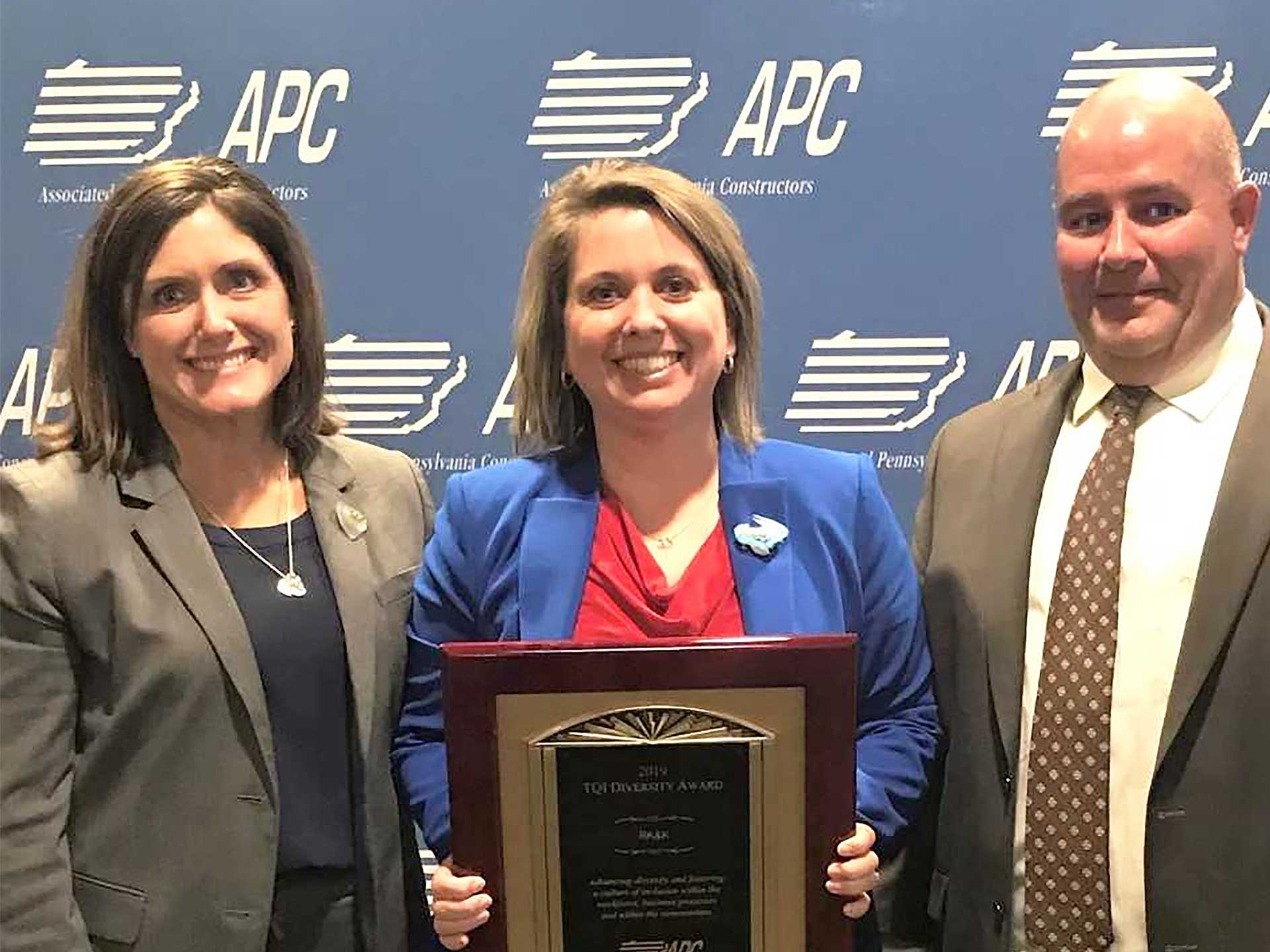 The evening program honored "those in the highway and bridge construction industry for their outstanding achievements in 2018 through their consummate application of partnering principles and processes."
APC's Value Statement recognizes the value of diversity in the industry and APC's Mission Statement includes facilitating the development of a diverse workforce and future industry leaders. The APC Diversity Excellence Award honors private and public sector organizations that are champions in advancing diversity and fostering a culture of inclusion within their workforce, business processes and in the communities they serve. Partner Melinda Peters and Director, Todd Rousenberger joined Jen at the awards presentation.
Ready to work with us? Let's get started.