May is National Bike Month, and RK&K is honored to partner with clients to provide safe and sustainable multimodal transportation solutions for bicyclists and pedestrians throughout the year.
As part of Bike to Work Week (May 15-21) and Bike to Work Day (Friday, May 19) RK&K is promoting public awareness of bicycling and bicycle safety.
"I enjoy riding my bike to work because it gives me a chance to relax a little bit before and after work. It's a great way to get some exercise and to see the city from a different angle, and at a slower pace," said Project Engineer Oscar Garcia, PE.
About 25% of the U.S. population has access to either bike paths or bike lanes where they live, according to the Bureau of Transportation Statistics. The bureau notes 40% of all trips in the U.S. are less than two miles. But, according to the Census Bureau, about 872,000 people in the U.S. commute to work by bike.
RK&K led a consultant team to develop final engineering and construction phase services for bicycle and pedestrian improvements in Bethesda, Maryland as part of the Capital Crescent Surface Trail. The project was recognized as the #2 best new bike lane in the U.S. by People for Bikes.
The new facilities included separated bike lanes, widened sidewalks, intersection modifications, drainage, stormwater management, traffic signalization, signing, pavement markings, and crosswalk improvements.
"We are thrilled that this project has been recognized by the bicycle advocacy community as one to emulate," said Project Manager Will Wu, PE, PTOE.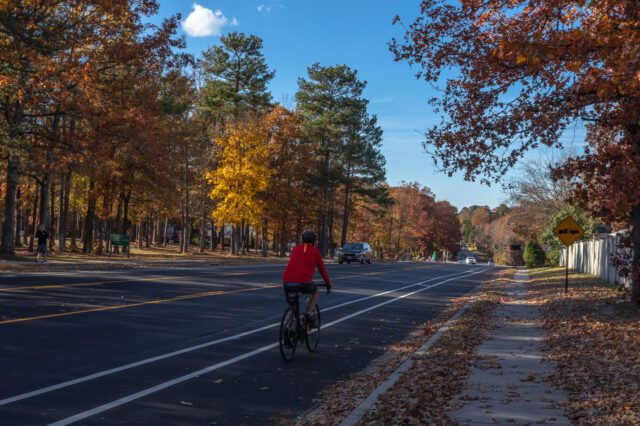 RK&K's work improving Church Road in Henrico County, Virginia was honored by the Virginia Transportation Construction Alliance (VTCA) for "Outstanding Design." The project provided safer pedestrian crossings and introduced bicycle infrastructure to connect to other parts of the surrounding area.
"We are honored by this award and are so proud that our work making the road a safe place to bicycle and walk from neighborhood to neighborhood, the elementary school, and nearby shops has been recognized by VTCA," said Transportation Director Owen Peery, PE.
Leaders in Fairfax County, Virginia honored RK&K with a "Team Excellence Award" for work on the Scotts' Run Trail Project. The team provided on-site construction management and inspection services and facilitated a Special Inspections Engineer of Record for an eight-foot wide, 2,500-foot-long asphalt trail. It also includes two prefabricated pedestrian bridges providing a safe and accessible transportation alternative connecting a high-density residential community to the McLean Metro Station.
"These awards recognize the hard work RK&K has put into making the lives of people of Fairfax County easier with their daily commute and daily life," said Senior Inspector Shyam Bajimaya, CMIT.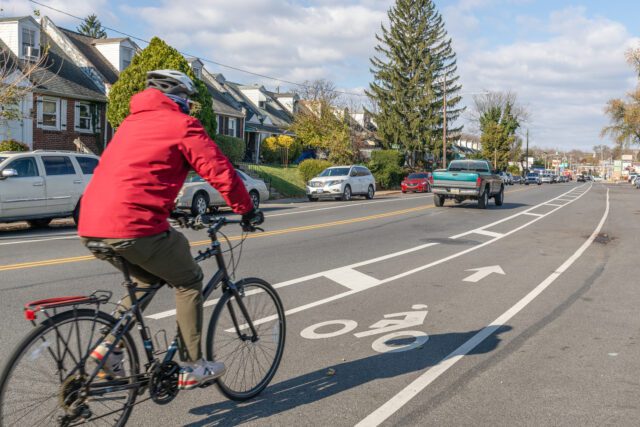 RK&K, in coordination with Pennsylvania Department of Transportation (PennDOT) District 6 and the Delaware Valley Regional Planning Commission (DVRPC) initiated a new program to utilize programmed repaving to install more bicycle facilities on state-owned roads.
As part of the "Bike Friendly Resurfacing Program," RK&K has designed 60 miles of bicycle facilities on 26 local roadways. The team prepares roadway signing and pavement marking plans, construction cost estimates, and updates any necessary traffic signal permit plans, in accordance with federal and PennDOT standards.
"RK&K has a talented team of professionals who are deeply knowledgeable about the different components of a transportation assignment including bike lanes. Everyone has the same mindset and contributes to the development and success of a project," Garcia added.
Ready to work with us? Let's get started.