Roads & Bridges magazine named Stage 1 of the Pennsylvania Turnpike/I-95 Interchange Project, for which RK&K served as prime section designer, its No. 2 Top Road project for 2020. Stage 1 of the project involved the construction of two high-speed interchange movements required to complete I-95's missing link along the east coast.
Prior to the construction of these high-speed flyover structures, prerequisite Stage 1 contracts included creating compensatory wetland, stream, and threatened and endangered mitigation sites.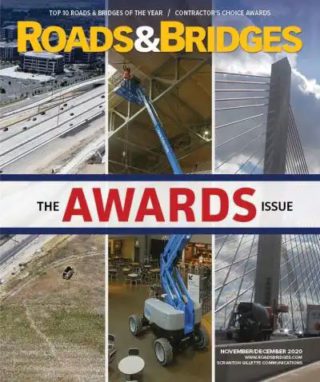 Additional work included replacing four overhead bridge structures to accommodate widening the Turnpike and I-95 as well as ITS systems, constructing a new Turnpike mainline toll plaza, and converting the Delaware River Bridge toll plaza to a cashless tolling facility.
"The talented group of professionals involved, including our state and federal partners, who worked together as a true team, were creative and dedicated, all while exhibiting sensitivity to the surrounding environment and communities," said Mark Raup, PE, Senior Engineer Project Manager for the Turnpike Commission about the project's success.
Ready to work with us? Let's get started.