Are you attending the 2021 Maryland Quality Initiative (MdQI) conference next week? Tune into one or several sessions:
COVID-19 Travel Trends and Impacts on Safety – MdQI Conference 2021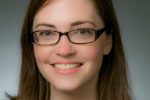 Feb. 9, 11 am-12 pm
Traffic Manager Heather Henck, PE, PTOE and The Maryland Department of Transportation Maryland Transit Administration will present information on how the COVID-19 pandemic has impacted service and ridership for Maryland's roads and transit facilities, actions they have taken to ensure safety, and projections for the future of transit travel.
Emerging Efforts and Trends in Asset Management – MdQI Conference 2021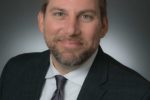 Feb. 9, 1-2 pm
This technical session featuring Director Pat Martino, PE, Assoc. DBIA will focus on emerging efforts and trends in asset management being pursued by various Transportation Business Units at the Maryland Department of Transportation (MDOT).
Highlights from 2019 Modal Project of the Year Award + Winners Under $5M: Retaining Wall on US 1 (Conowingo Road), Harford County, MD + Over $5M: I-895 over the Patapsco River Flats – MdQI Conference 2021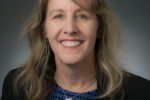 Feb. 10, 11 am-12 pm
Project Manager Chris Szympruch, PE and other representatives from last year's winning MdQI Awards of Excellence projects of the year in both the "Over $5 million" and "Under $5 million" categories will give an outline of the unique aspects of the projects from both design and construction perspectives.
Utility Coordination for MDOT SHA Projects (and Most DOT projects) – MdQI Conference 2021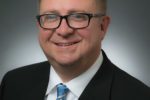 Feb. 11, 11 am-12 pm
Utilities Director Patrick Hager, PE, ENV. SP will lead the unveiling of the new MDOT SHA Utility Coordination Process and restructured MdQI Utility Subcommittee. Topics include risk management as related to specific funding categories, schedules, goals, strategies, and roles and responsibilities and new forms, questionnaires, and documentation will be presented.
The MdQI conference runs virtually from February 9-11. To register, see a full conference schedule, and get links for these sessions, click here.
Ready to work with us? Let's get started.