The 2020 Delaware Wetlands Conference is taking place on January 29th and 30th in Wilmington, Delaware. The conference brings together more than 320 wetland experts and students from the Mid-Atlantic region to share the latest in wetland research, innovations to outreach and education, and the progress of conservation programs. The conference takes place every two years.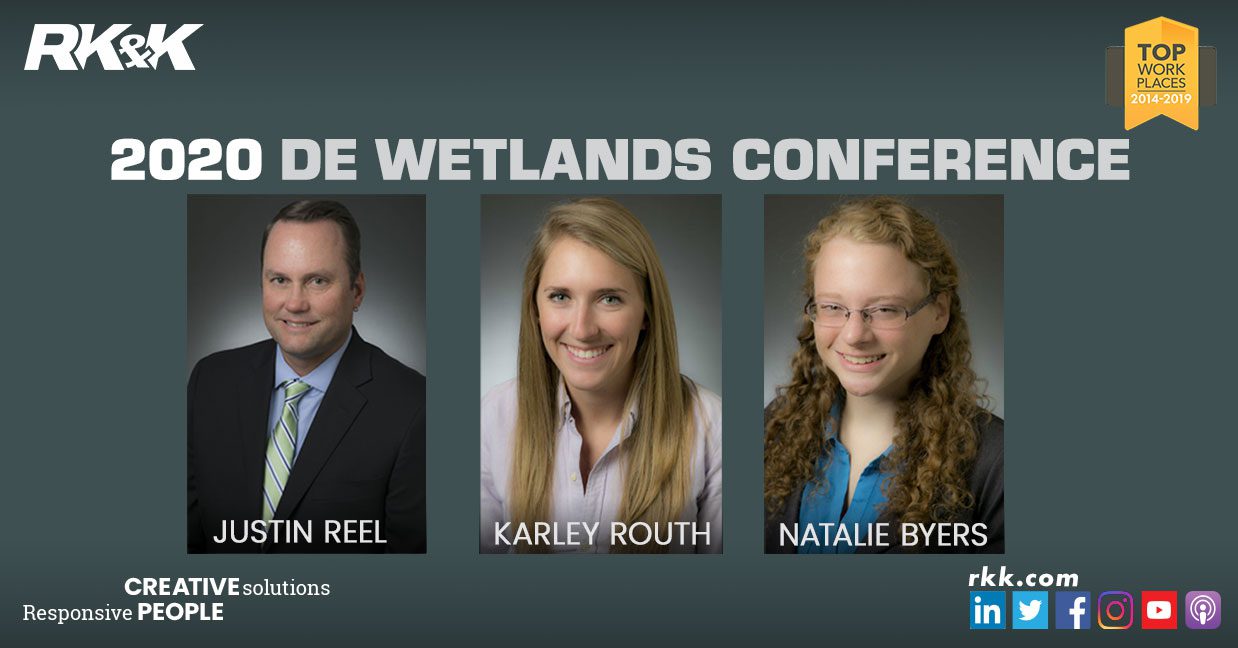 On January 29th, Justin Reel will be presenting on the South Wilmington Wetland Park – Under Construction – on a panel moderated by John Cargill at 3 PM.
Karley Routh and Natalie Byers will present on a panel moderated by Mark Biddle on the second day of the conference, January 30th, starting at 1:30 PM. Karley will present on the Successes and Challenges Associated with Wetland Creation using a Delayed Hydrology Approach. Immediately following Karley, Natalie will present on Multi-Spectral Drone Data for Tidal Wetland Monitoring.
Speaking about the conference, Karley said "I'm excited to catch-up with colleagues in the industry, meet other wetland professionals, and learn about new technologies related to wetland restoration."
For more information on the conference, visit dnrec.alpha.delaware.gov.
Ready to work with us? Let's get started.