RK&K welcomes Project Delivery Leader Kevin Austin, PE to our Raleigh office! Kevin has served as project engineer and project manager on over 135 highway bridge and structure projects in North Carolina, South Carolina, Georgia, Florida, and Alabama. He has also successfully managed over 85 low-impact type bridge replacement projects for the North Carolina Department of Transportation's Structures Management Unit. Check out the Q&A below to learn more about Kevin and what he's bringing to RK&K.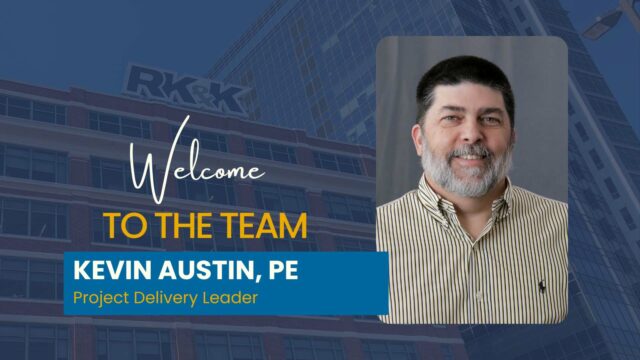 What is your role at RK&K, and when did you start?
I started as a Project Delivery Leader in RK&K's Structures group in August 2022.
Why did you decide to join RK&K?
I was ready for a career change, and I knew RK&K was a top-notch firm with an excellent bridge group.
What excites you most about your new team?
Being able to learn new things from them.
Describe yourself as a leader in three words.
Focused, detail-oriented, and patient.
What do you enjoy most about engineering?
Designing structures that will benefit the public for many years to come.
If you could visit anywhere in the universe, where would you go and why?
Rome, Italy to see the Colosseum, Pantheon, Forum, and other ancient Roman structures.
Ready to work with us? Let's get started.