Water/wastewater engineer Nick D'Angelo, EIT was recently awarded the Kenneth J. Miller Founders' Award for his outstanding volunteer work with Water for People, an organization focused on improving access to clean water and sanitation services for people all over the world. We sat down with Nick to discuss the importance of volunteerism and how his role for Water for People contributes to his professional work at RK&K.
What inspired you to volunteer?
I have always viewed volunteerism as the greatest way to engage and connect with our local communities. Volunteering compliments our professional commitments and provides perspective on the impact our work has on the community at-large through firsthand experiences. It is our opportunity and our duty to help others in ensuring access necessary resources often taken for granted.
What are some of the details of your work? How has it impacted the community?
Our group was instrumental in starting the Northeast Ohio Race for Global Water which currently raises more than $10,000 a year for Water For People, through the Ohio Section American Water Works Association (OAWWA) and Ohio Water Environment Association (OWEA). My role primarily involved developing and managing the race websites for the first annual Northeast Ohio Race for Global Water in 2019 and the 2021 race and the Cincinnati-Cleveland-Columbus statewide Virtual Race for Global Water in 2020.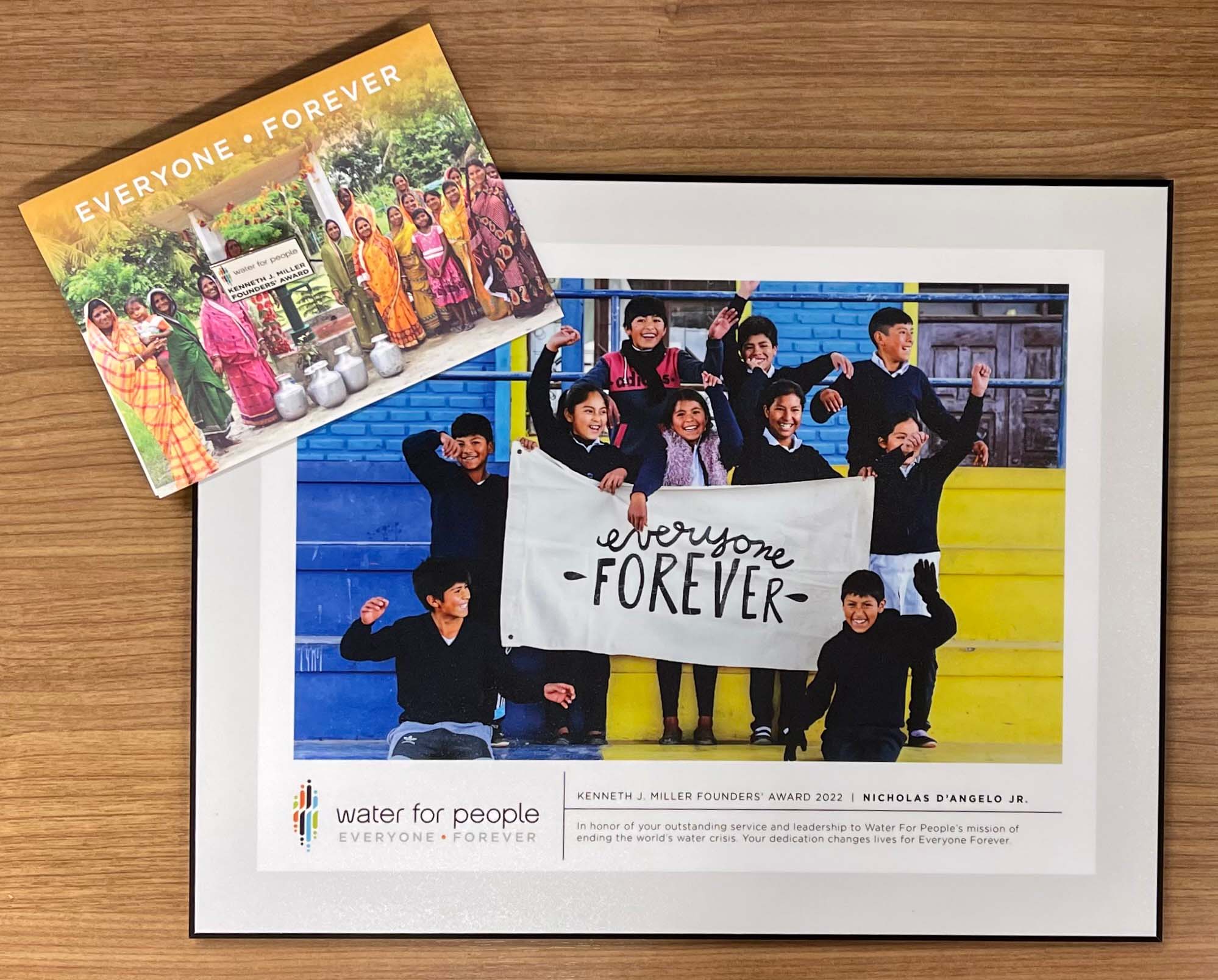 What drew you to Water for People as an organization?
Their mission, values, and vision for expanding access to clean drinking water is critical for promoting equitable outcomes globally. Water For People provides countless opportunities to impact our international community, and it is vital for engineers to volunteer for these communities. Clean water is a basic human right, and something we must strive to guarantee to people locally, domestically, and internationally.
In what ways have your efforts with Water for People inspired your projects at RK&K?
My work volunteering constantly shapes my professional perspective and approaches to projects. It is easy to simply focus on the project details, but the many projects RK&K inspects, designs, and constructs are critical to the well-being of our communities. Volunteering provides the encounters and experiences necessary to build a holistic perspective of the impact our work has on the community, and subsequently, develops us into better professionals and better people.
---
RK&K recognizes that prospering as a firm requires social, environmental, and physical infrastructure to advance economic opportunity, protect our environment, and improve lives. Learn more about our commitment to sustainability practices and environmental stewardship.
Ready to work with us? Let's get started.