Senior Project Delivery Leader Elford Jackson, PE was recently elected incoming Chair of the Chesapeake Section of the American Water Works Association (CSAWWA).
As an active member of the CSAWWA since 2015, Elford has held several roles as section committee chair, trustee, treasurer, and secretary. His focus over the years has been in educating the community about the importance of sustainable drinking water as well as mentoring and encouraging youth to pursue careers in the water industry.
The CSAWWA is the Chesapeake region's leading organization in promoting quality drinking water and sustainable water resources and providing solutions and support for their members to effectively manage water.
"I am honored to lead the Chesapeake Section of the American Water Works Association and I am looking forward to the opportunity to represent and showcase the over 700 members of the Maryland/DC/Delaware section who are devoted to the water industry," said Jackson.
RK&K, celebrating 100 years in 2023 was recognized as the "Design Firm of the Year" by ENR MidAtlantic. ENR also recognized RK&K as one of the best design firms in the magazine's annual ranking of the Top 500 Design Firms.
RK&K is currently hiring. For a full list of opportunities, check out our Careers website.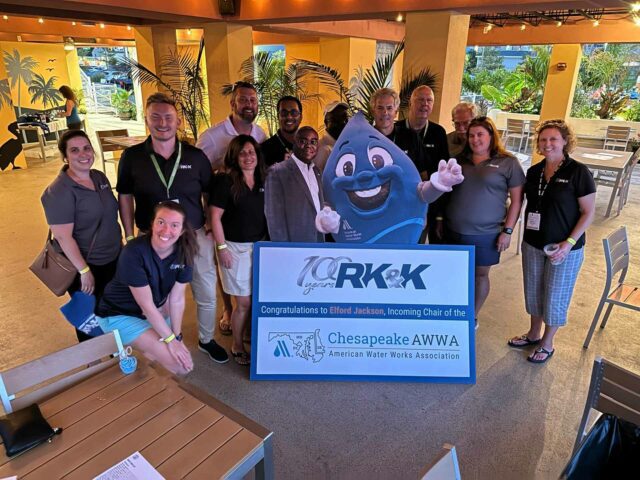 Ready to work with us? Let's get started.