RK&K is assisting the Montgomery County Transportation Authority (MCTA) and Boles Smyth Associates (BSA) with construction phase services for the final portion of the Chester Valley Trail (CVT) in Pennsylvania. The 3.9-mile-long connection of the Chester Valley Trail to the Schuylkill River Trail includes two new bridges and modifications to other existing structures.
The project recently reached a milestone with the erection of major steel trusses that will support the new 50-ton bridge.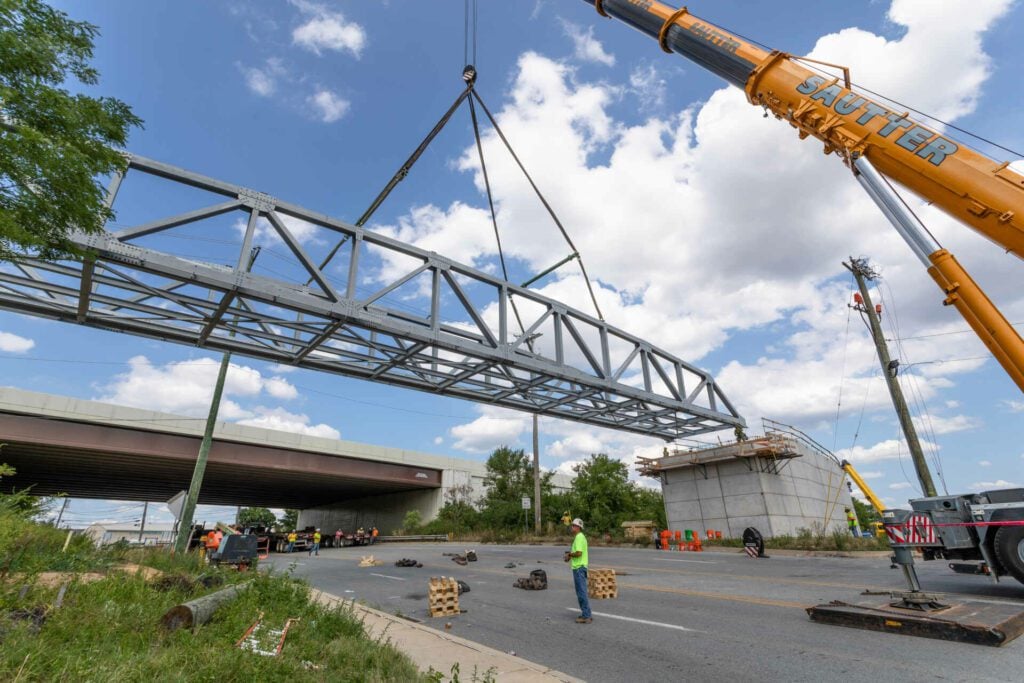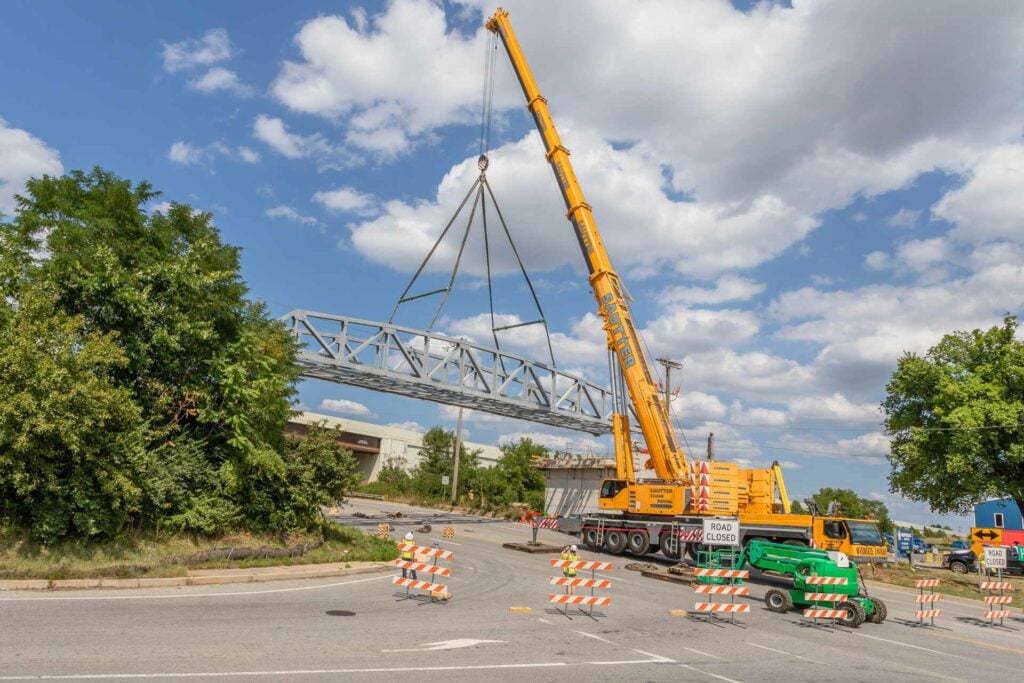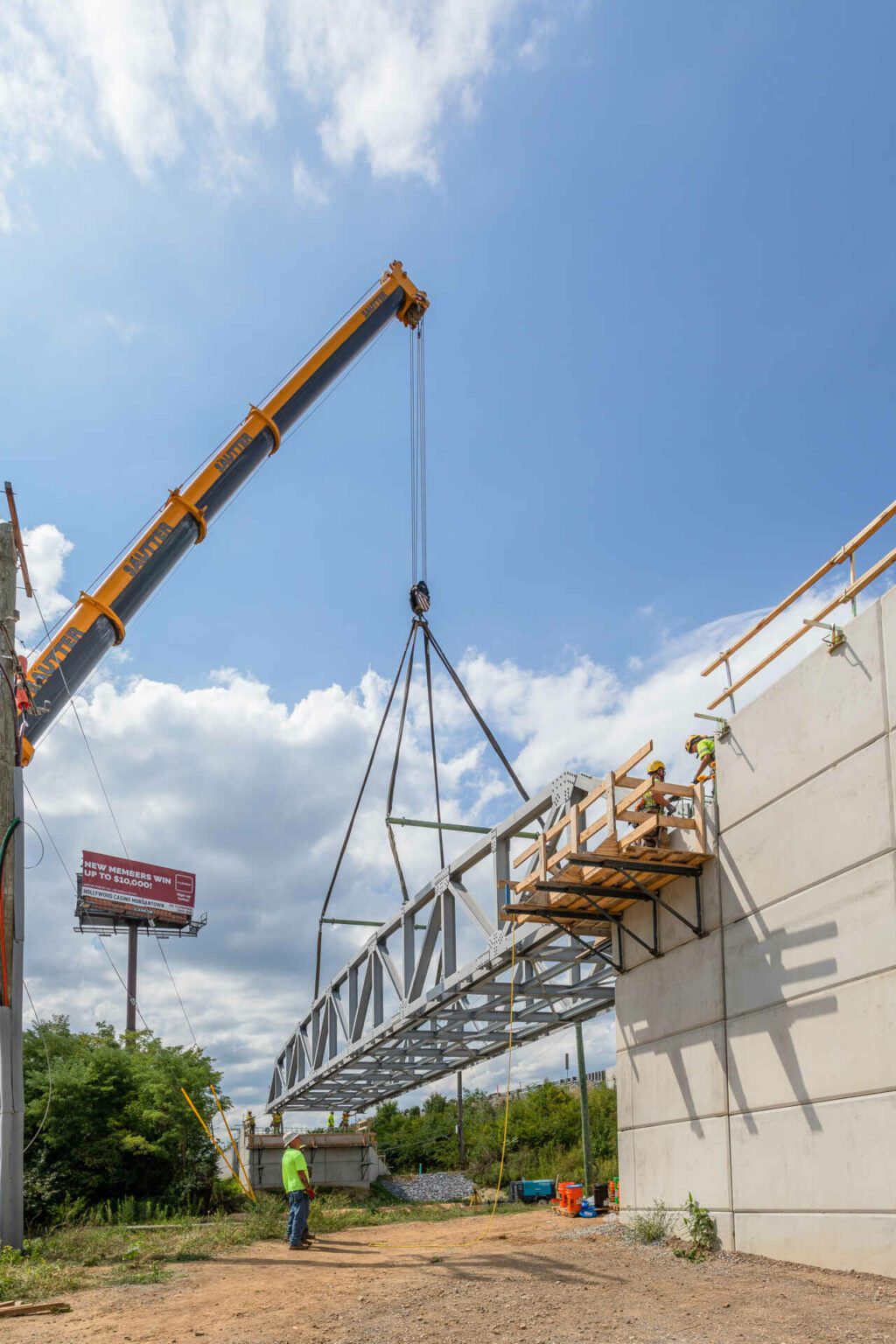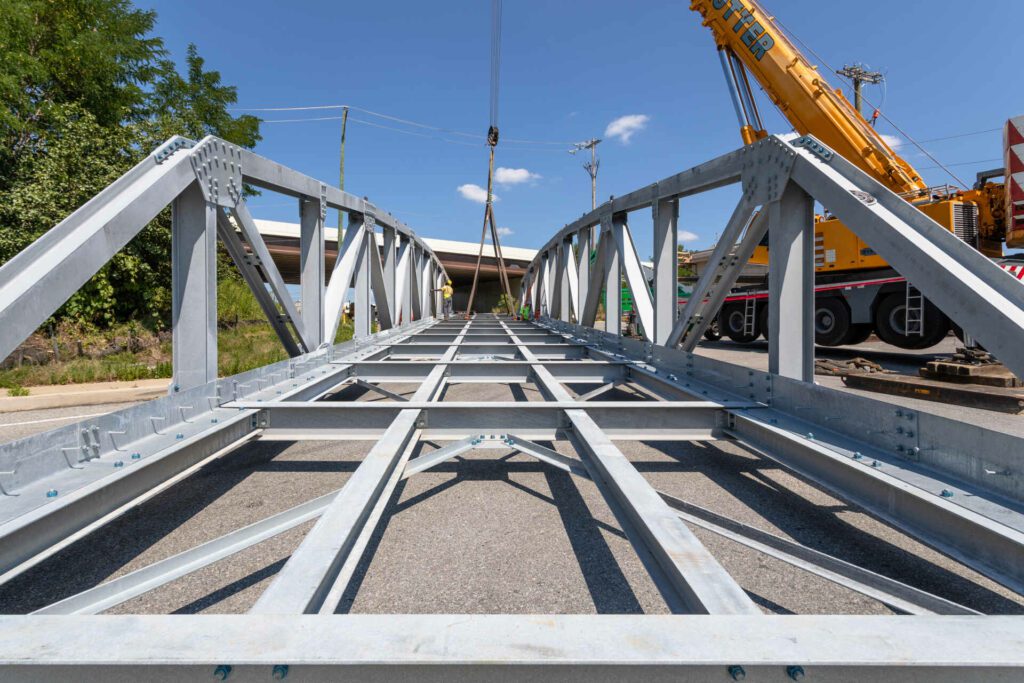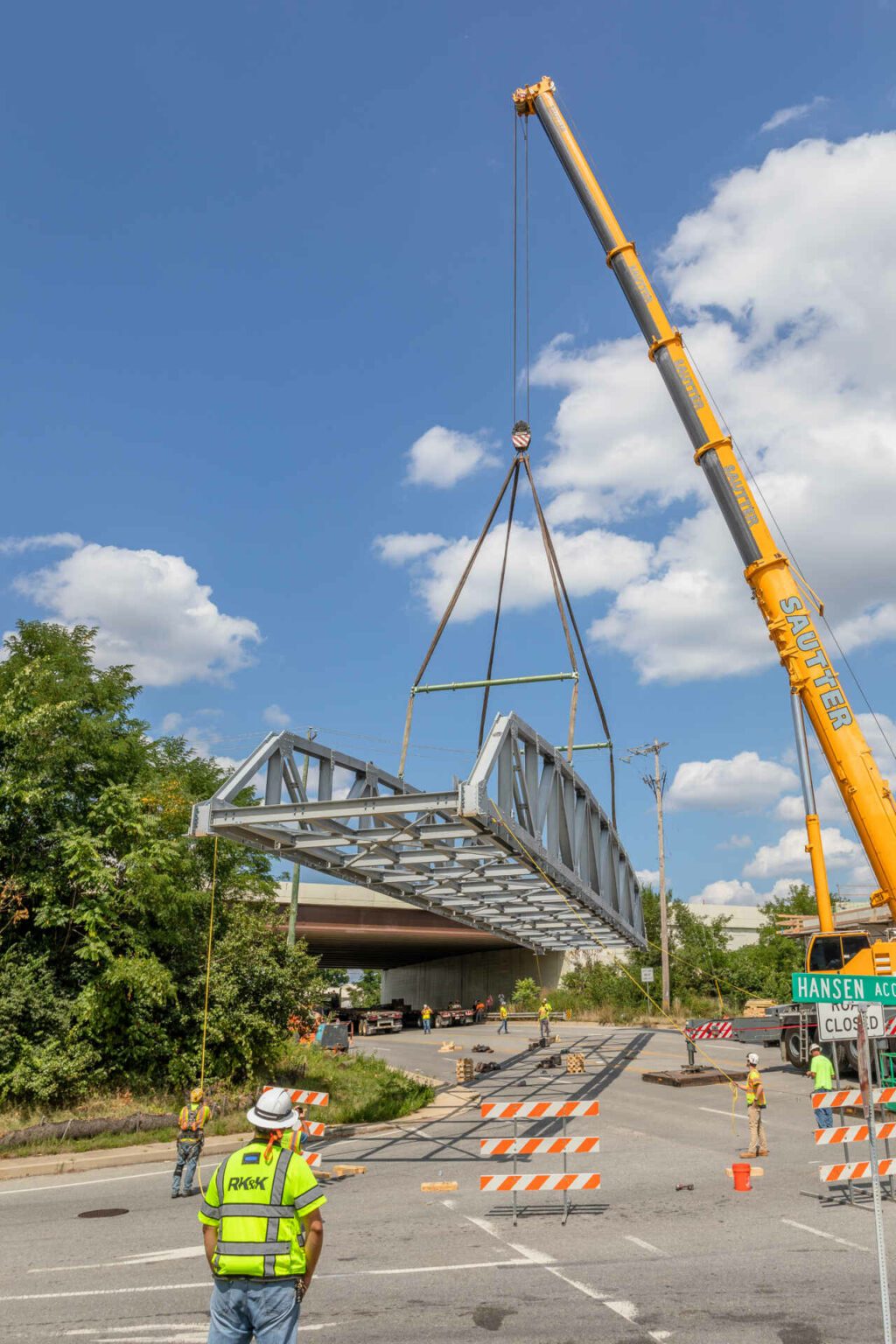 Senior Project Engineer Jeremy Pampuch, PE, CBSI said RK&K's Structures and Geotechnical teams were brought on to help with additional work for this project. This included preliminary structural and geotechnical design engineering for the 104-feet long single-span bridge over South Gulph Road. They also performed geotechnical engineering for the bridge over Henderson Road which included foundation investigations for the 130-feet long single-span bridge and the four adjoining wingwalls that extend up to the 547-feet length. Structural design included preliminary bridge plans and geotechnical engineering including subsurface investigations and preparation of the foundation design guidance report for each bridge and wall. The structures team provided final contract plans to modify two existing structures along the trail by adding bicycle and pedestrian railing to a structure over a railroad and revising another bridge's cross-section to reduce roadway width to accommodate a larger shared use path over the Schuylkill River. The traffic department aided in revisions to the existing structure's roadway lighting features.
"The hard work that our team has put in toward this important project has ensured we will work together (with BSA) in the future," Pampuch said. "This relationship has maintained a high quality of work from all parties associated with the project while also delivering a project that services in the best interest of the surrounding communities. I look forward to an opportunity where members of the project team can get together and ride along this majestic trail extension."
The CVT is part of a planned 750-mile network of trails throughout greater Philadelphia, known as the "Circuit." When completed, the Chester Valley Trail Extension will connect the two most heavily used trails and will pass close to major residential and commercial centers, including the King of Prussia Mall and the Village at Valley Forge. The extension will help serve trails that see between 650 and 1,000 users per day.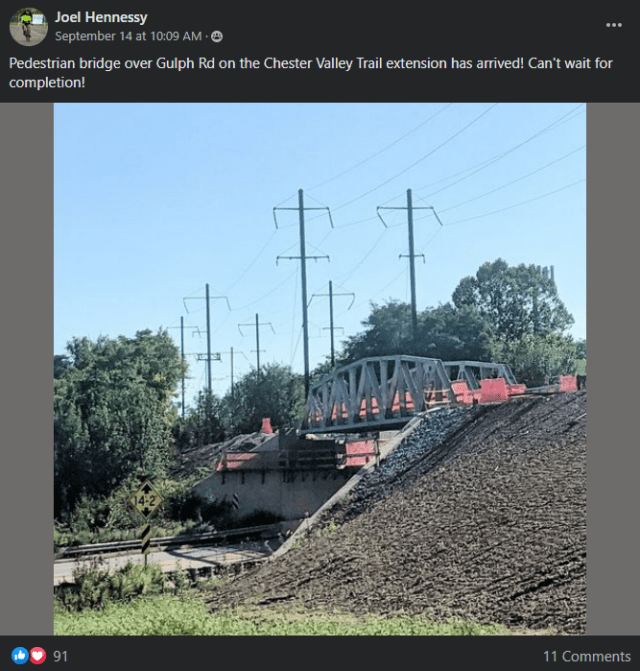 Along with better connecting users to the trail system, this project will provide multiple benefits to the neighborhoods, communities, and the region such as increased pedestrian and bicycle safety, improved public health, reduced air pollution emissions, increased nearby property values, and increased consumer spending in nearby communities.
Construction of the extension is expected to be completed by the end of 2022.
Ready to work with us? Let's get started.