RK&K's award-winning work leading the design team on the $48.5 million bridge deck and superstructure replacement for the bridge carrying I-895 over the Patapsco River Flats for the Maryland Transportation Authority (MDTA) is a shining example of how innovative design was used to solve problems and improve the crucial infrastructure that carries one of Baltimore's major interstate thoroughfares.
Completed in 2019, the bridge, which is located on the MDTA's Baltimore Harbor Tunnel Facility, carries northbound and southbound I-895 over Patapsco River Flats with an annual average daily traffic ranging from 34,000 vehicles per day at the southern limits to almost 60,000 vehicles per day at the northern limits.
Project Manager Shilpa Kodkani, PE explains that an important element of the bridge's design and ongoing success was a steel grid deck partially filled with all-lightweight concrete.
"This enabled a 50% reduction in the number of deck joints while reusing the existing substructure, resulting in significant cost and time savings on this project," she said.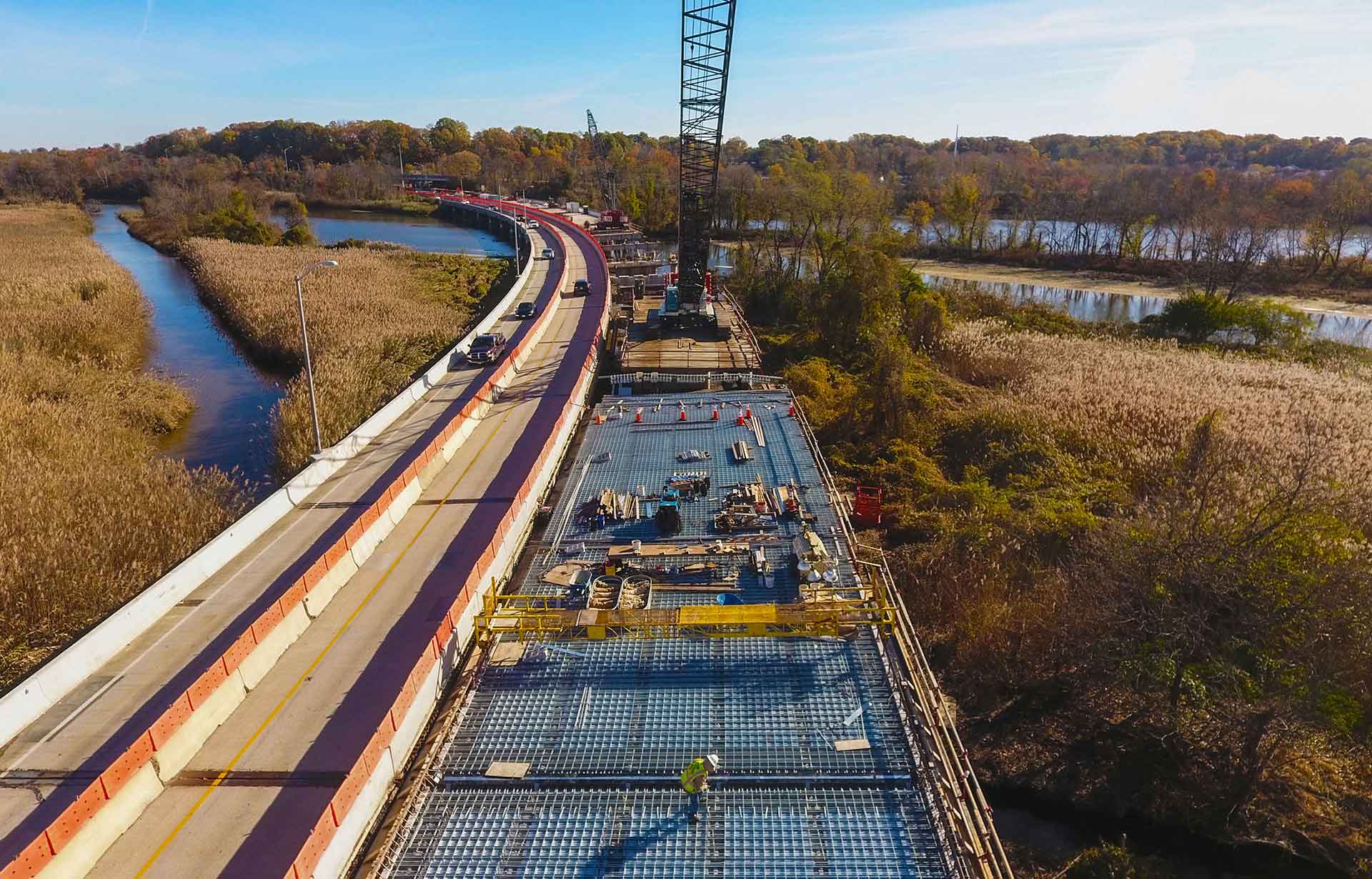 This along with a partnership and communication between MDTA, RK&K's design team, and McLean Contracting Company allowed this complicated project to be completed on schedule and under budget.
"When using non-conventional materials, collaboration with material manufacturers during the design phase is critical in understanding the material constraints that impact the design and construction," said Kodkani.
The team also provided construction support services including a shop drawing/calculation review and a superstructure rehabilitation study with the recommendation to replace the superstructure and rehabilitate the substructure while maintaining one lane of traffic in each direction.
RK&K's "outside the box approach to problem solving" when designing the project and its subsequent success was recognized with several industry honors, including being named MdQI's Project of the Year and an American Council of Engineering Companies Engineering Excellence award.
You might also be interested in:
Ready to work with us? Let's get started.