RK&K's efforts to help reduce traffic congestion around the Washington, D.C. suburbs recently received two awards.
During the 30th anniversary Maryland Quality Initiative (MdQI) Conference in Baltimore, RK&K was awarded with the Planning Award of Excellence for the I-495 & I-270 Managed Lanes Study. The team's work also earned an Honors Award from ACEC-Maryland.
"These awards are a testament to the hard work that the team put in over 4.5 years collaborating with MDOT SHA, the environmental agencies, and many consultants," said Transportation Planning Executive Director Karen Kahl, PE, PTOE.
RK&K's Transportation Planning, Natural Resources, and Traffic teams led the development of the Preferred Alternative which would replace the aging 60-year-old American Legion Bridge over the Potomac River connecting Maryland and Virginia. The plan works to reduce traffic congestion along I-495 and I-270 to allow people to reach their destinations faster and remove overflow traffic from nearby roads.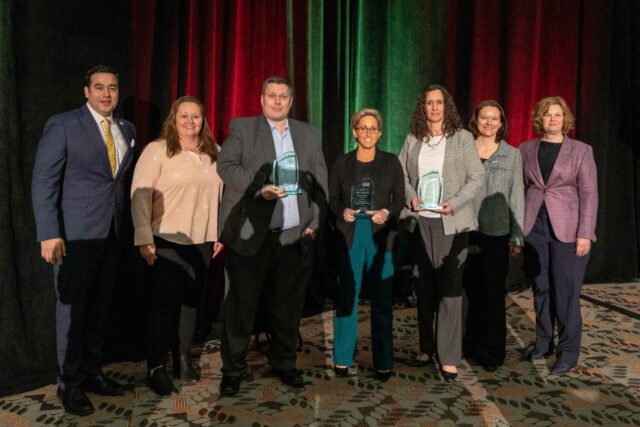 The Federal Highway Administration (FHWA) issued the Record of Decision (ROD) in the summer of 2022 for the Managed Lanes Study. With the issuance of the ROD, the National Environmental Policy Act (NEPA) process is completed.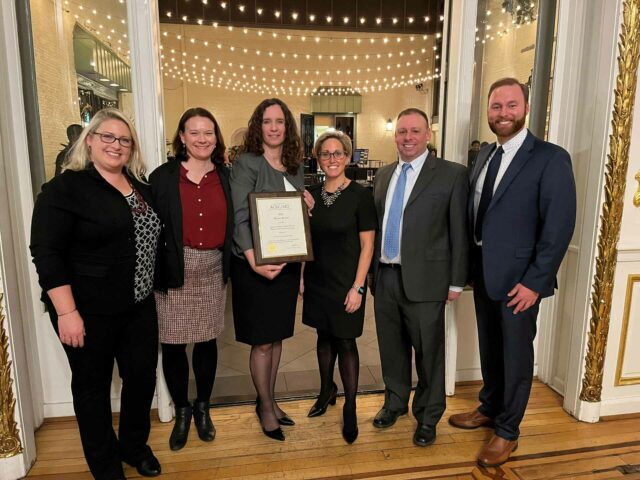 RK&K's Environmental team led the extensive approach to minimize the natural, cultural, and socio-economic impact of the project on wetlands and waterways, threatened/endangered species, and historic buildings and sites in the area. The innovative approach included an interactive online GIS mapping tool, developed and maintained by RK&K's GIS Group, allowing the public to review the project and view potential impacts on the community. RK&K supported the coordination with federal, state, and local regulatory agencies, as well as elected leaders and an Environmental Justice working group.
The completion of the NEPA Phase of the project is a result of 4.5 years of work and coordination, with RK&K serving as the lead consultant for the Maryland Department of Transportation State Highway Administration (MDOT SHA).
The D.C. region is one of the most congested areas in the United States. According to MDOT, drivers experience seven to 10 hours of traffic congestion on I-495 and I-270 every day. Projections show delays could get worse and increase as much as 70% by 2040.
Learn more about the project here.
Ready to work with us? Let's get started.