The I-495 Lane Extension project in northern Delaware was awarded the Engineering Excellence Award from the American Council of Engineering Companies (ACEC) for its major operational improvements on southbound I-495. The $1.5M project, completed in the summer of 2018, extended the left-most I-495 southbound travel lane (in Wilmington, DE) 1,700 feet beyond the merge point with I-95 southbound.
The project, developed and refined using state-of-the-art traffic data collection and analysis methods, was designed and constructed in a relatively short time frame, and for a relatively low cost. It has resulted in major operational improvements on I-495, eliminating recurring weekday back-ups along southbound I-495, and increasing average travel speeds in the evening peak hour by almost 30 mph.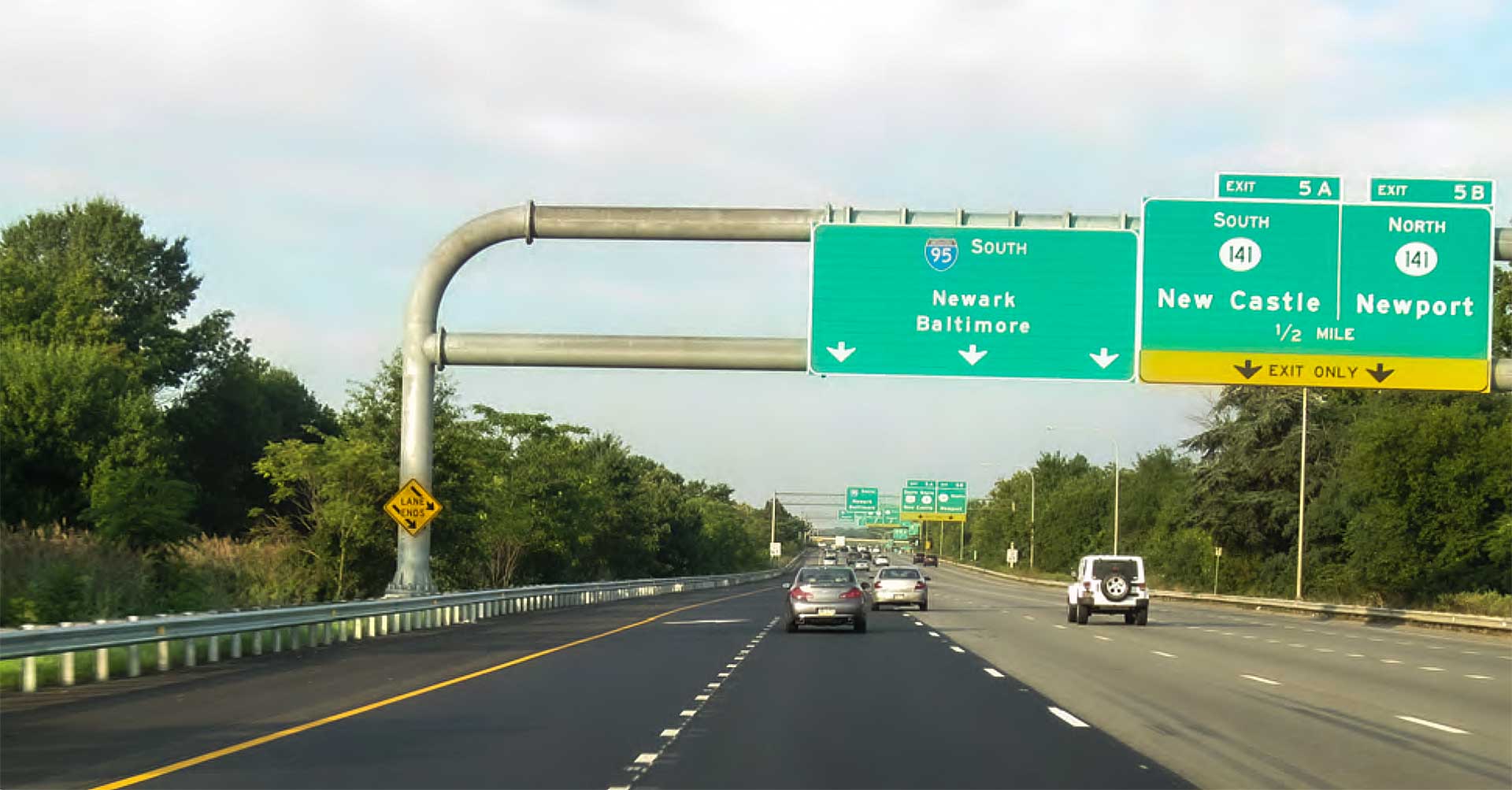 It is estimated that this project has collectively eliminated more than 20,000 hours of delay each year for motorists using I-495. "This is a great example of a relatively small project, for which the concept and design both came from RK&K, that has made a very positive impact on the lives of thousands of people each day," said Jim Burnett, Director Traffic Planning/Operations.
RK&K's analysis team (led by B.J. Song) used realtime data gathered by DelDOT's state-of-the-art Wavetronix and CCTV equipment to develop a model of the I-95/I-495 freeway system near Wilmington, DE. The model was used to evaluate a variety of improvement options, repeatedly working with the design team (led by Zach Scholl and Bob Shaffer) to modify concepts to create the most cost-effective solution.
The team found that making the project too short resulted in almost no improvement, while making it excessively long would result in significant and unnecessary wetland impacts. The selected option was constructed in only two months, and the resulting traffic improvements matched RK&K's modelled projections almost perfectly.
In addition to Excellence in Engineering, this project has also won the following awards:
American Council of Engineering Companies (ACEC) – 2019 Engineering Excellence Award
Institute of Transportation Engineers (ITE) Mid-Colonial District's 2018 Project of the Year
ACEC Delaware – Conceptor Award – 2019 Engineering Excellence Awards
It is also in the running for the American Association of Highway Engineers (ASHE) First State 2019 Project of the Year Award, and AASHTO's 2019 American Transportation Awards.
Ready to work with us? Let's get started.