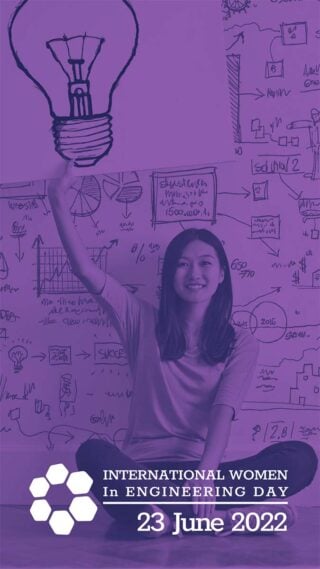 RK&K recognizes Thursday, June 23 as International Women in Engineering Day (INWED) by celebrating the incredible women engineers on their team and their countless achievements and contributions to the industry.
INWED shines this spotlight on women engineers around the world because they are still under-represented in their professions. This year's theme, #ImagineTheFuture, strives to encourage the next generation of young women and girls to take up engineering careers and change the industry for the better.
To recognize this day, RK&K spoke with several of the dedicated and experienced female engineers on their team to learn more about what motivates them.
Project Manager Amy Samberg became an engineer due to her "love of science and math growing up."
"I also wanted the ability to solve real life problems that make a difference in people's lives," she added.
Project Engineer Taylor Rabidoux also joined this industry due to wanting to make a positive impact.
"Growing up I always loved problem solving and knew I wanted a career where I could help my community in some way," she said. "While working at RK&K and focusing on stormwater projects, our team has designed several projects to benefit the community. Some projects have provided flooding relief while other projects have improved the water quality within the community."
Both Taylor and Amy state they want to use their voice to uplift and inspire other women to pursue engineering careers and credit their role models and leaders at RK&K for having done the same for them.
Some of Amy's greatest experiences have been completing projects with a team consisting of all women.
"It was very rewarding and something that I look forward to repeating more frequently in the future!"
"There are so many great women in engineering here at RK&K that I look up to as role models! It is great to see how many women at RK&K are crushing it in the engineering field, it is truly an inspiration," said Taylor.
Ready to work with us? Let's get started.