In a tradition dating back to the 1990s, RK&K has been competing against other consultants and clients on Wednesday nights throughout the summer in the Baltimore Engineers Softball League (BESL). Each BESL season ends with an all-day double-elimination tournament to crown the league champion. The RK&K team was looking to build on last year's runner-up finish and claim its first championship since 2003.
The team entered the tournament as the #2 seed but went a perfect 3-0 on the day to win the championship for the first time in 16 years. The day started with a dramatic 7-6 win over #3 seed EBA, followed by a 13-8 triumph over #4 seed SHA Planning/Wallace Montgomery to secure a spot in the finals. The Planning/Wallace team then upset and eliminated #1 seed JMT in the loser's bracket, setting up a rematch with RK&K in the finals.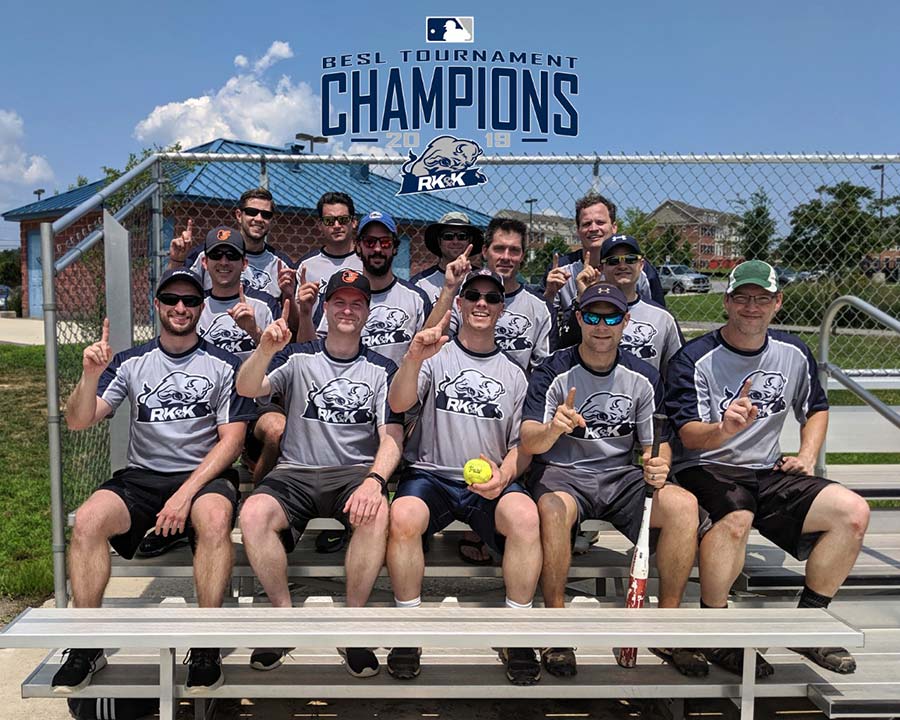 In the finals, RK&K clinched the championship by defeating the SHA Planning/Wallace Montgomery team again, this time by the score of 7-3. RK&K outfielder Jeff Roberta was named tournament MVP, batting 9-for-10 on the day with 4 doubles, a triple and 3 RBIs. RK&K pitcher Chris Bauernfeind picked up the wins in all three games.
Members of the RK&K team include player/manager Matt Snare; outfielders Jeff Roberta, Dave Roberts, Justin Sottile, Mike Zierhoffer, and Matt Cassilly; infielders Mike Geffel, Will Wu, Matt Kozak, Anthony Deluca, and Tyler Woods; and pitcher Chris Bauernfeind.
Ready to work with us? Let's get started.